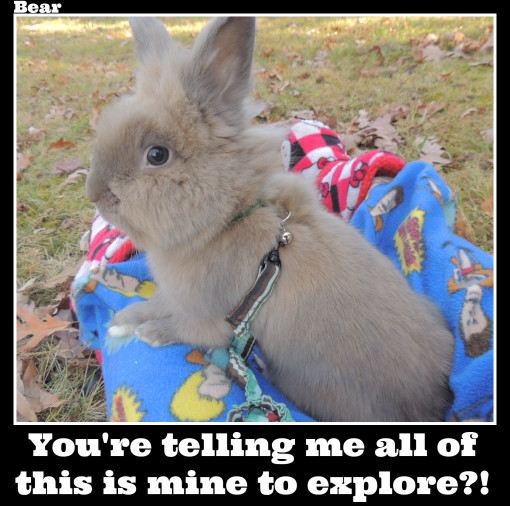 Submitted By: Rhianna
Meet Bear, a 1 1/2 year old Lionhead! Bear loves going outside to explore (under supervision of course). This is Rhianna's first bunny that she adopted last Halloween. He has completely stolen her heart!
Thanks Rhianna!
For more sweet rabbit photos check us out on Facebook!
Want your rabbit to be Bunday Sunday's featured Bun?  E-mail your pics to info@budgetbunny.ca!
Please read our disclaimer under Submissions before sending us your photos!