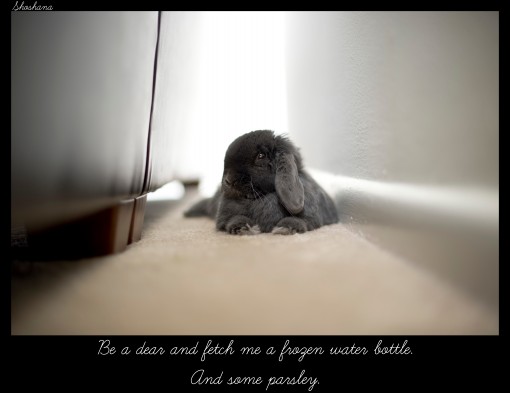 Submitted By: Allison
This 1 year old Holland Lop's name is Shoshana. Shoshana was trying to beat the summer heat when Allison snapped this photo. Shoshana loves parsley and checking herself out in the mirror! She is a regular diva!
Thanks Allison!
For more sweet rabbit photos check us out on Facebook!
Want your rabbit to be Bunday Sunday's featured Bun?  E-mail your pics to info@budgetbunny.ca!
Please read our disclaimer under Submissions before sending us your photos!