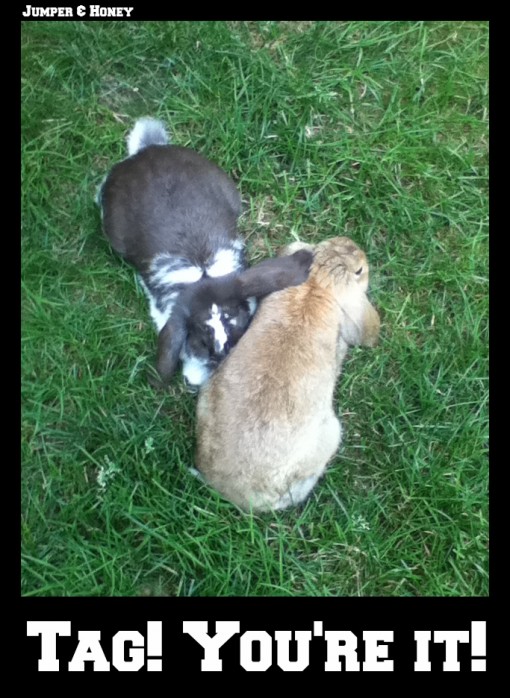 Submitted By: Angela
Meet the adorable Honey and Jumper Domino Monk! They are both one year old lops but Honey is a brown colour while Jumper is black with white spotting. Honey and Jumper love to play on the grass and enjoy getting in to trouble! Honey loves to toss her toys in to her water dish when she wants attention! They also love bananas and digging tunnels in the backyard!
Thanks Angela!
For more sweet rabbit photos check us out on Facebook!
Want your rabbit to be Bunday Sunday's featured Bun?  E-mail your pics to info@budgetbunny.ca!
Please read our disclaimer under Submissions before sending us your photos!