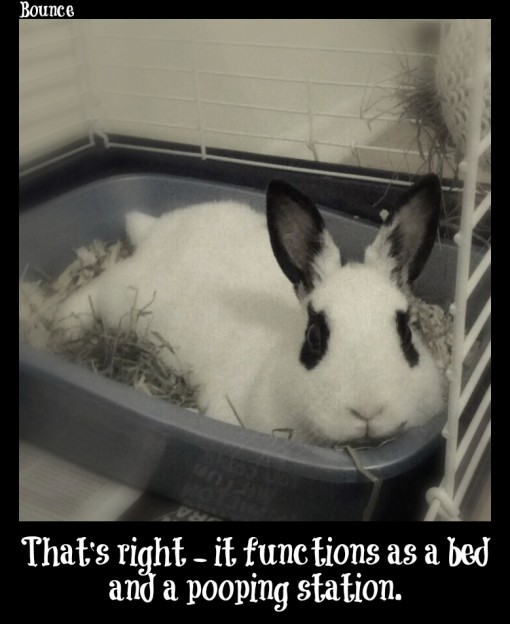 Submitted By: Akila
This 3 year old sweetheart is Bounce. Bounce was adopted by Akila when her previous owners decided they didn't want her anymore. Luckily for Bounce, Akila offered to take her and now she has an amazing home and the life she deserves!
Thanks Akila!
For more sweet rabbit photos check us out on Facebook!
Want your rabbit to be Bunday Sunday's featured Bun?  E-mail your pics to info@budgetbunny.ca!
Please read our disclaimer under Submissions before sending us your photos!