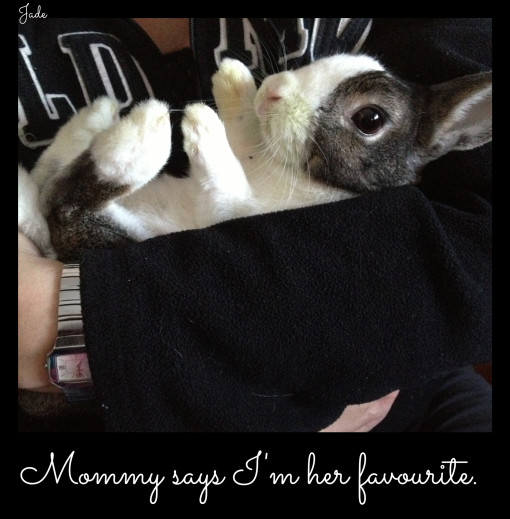 Submitted By: Lacey
Meet 5 year old Jade. Jade is a dutch cross who loves to binky doing floor time, run laps through her tunnels and enjoys the occasional treat. She also does a variety of tricks including circles, walk and come. When she's not bouncing around happily, Jade also enjoys lots of cuddles with her mom!
Thanks Lacey!
For more sweet rabbit photos check us out on Facebook!
Want your rabbit to be Bunday Sunday's featured Bun?  E-mail your pics to info@budgetbunny.ca!
Please read our disclaimer under Submissions before sending us your photos!