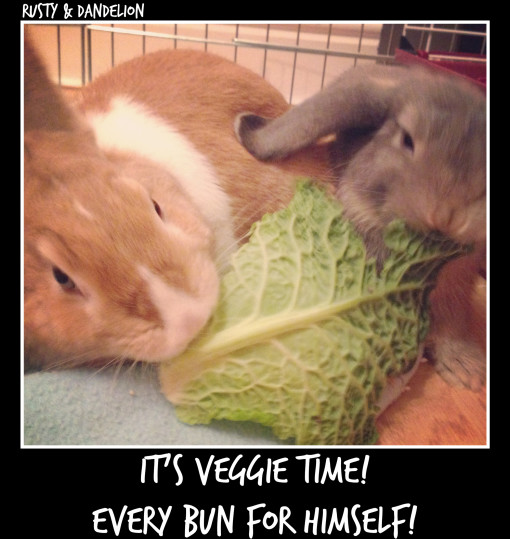 Submitted By: Gabrielle
Rusty (on left) is a 2 year old crossbreed and Dandelion (on right) is a year old miniature lop. Gabrielle says that while both rabbits are incredibly sweet and loving, Rusty can be a bad influence on Dandelion. They love to cause trouble including nibbling on baseboards and destroying boxes and anything they can get their little paws on!
Thanks Gabrielle!
For more sweet rabbit photos check us out on Facebook!
Want your rabbit to be Bunday Sunday's featured Bun?  E-mail your pics to info@budgetbunny.ca!
Please read our disclaimer under Submissions before sending us your photos!